Create PDF in InDesign

Creating PDF in InDesign
Create PDF of the design image to rip into files for Collage. We do not recommend using PostScript.
Many programs can be used to make PDFs. You may need to do a Save As or an Export, depending on your program. Consult the documenation for your program or look for help on the internet.
We use the Adobe Creative Cloud suite of programs to create PDF to test the RIP. Here is how we create PDF using InDesign (2018). Note that we do not create production jobs, so your settings may be different.
1. File > Export > Save as type Adobe PDF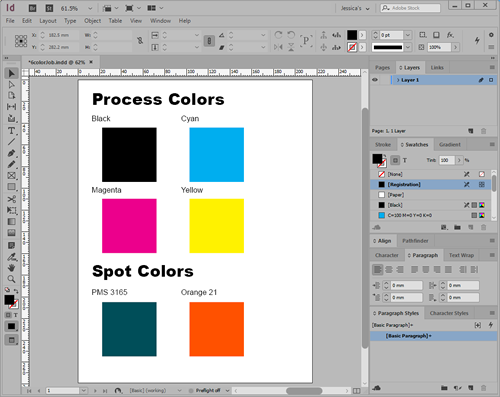 2. PDF Export Settings. Select PDF/X-4:2008 or Press Quality.
Note that High Quality Print is for desktop printers. Press Quality or one of the PDF/X settings are for high quality commercial printing.
See https://helpx.adobe.com/illustrator/using/creating-pdf-files.html.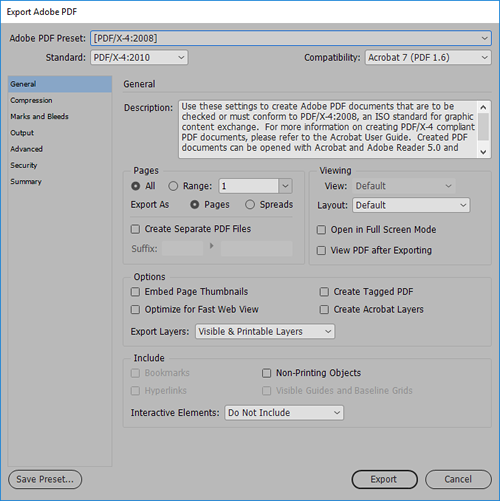 Set Marks and Bleeds as needed for the image.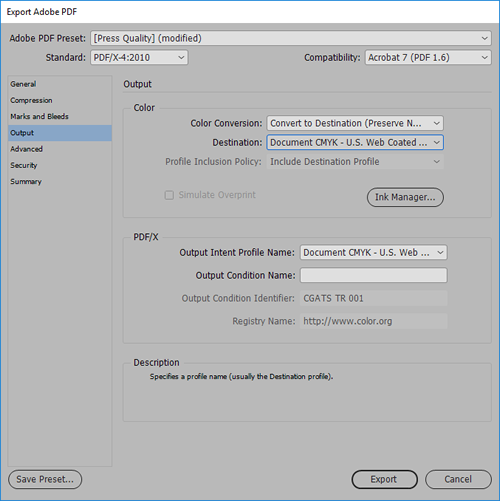 Ink Manager > Clear checkboxes for All Spots to Process and Use Standard Lab Values for Spots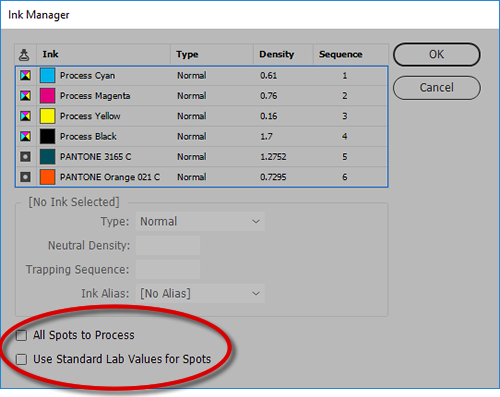 Advanced > Ensure Display Title is set to File Name.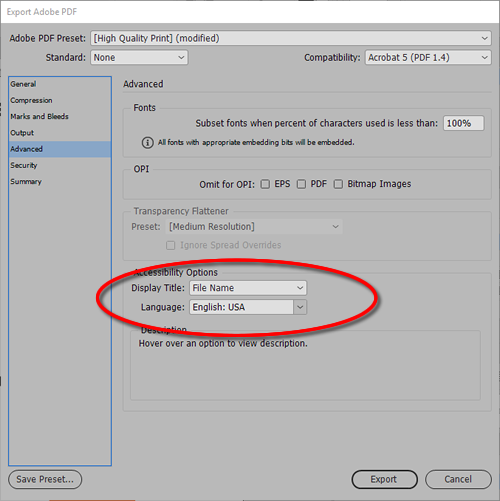 3. Click Export and select the appropriate Rip Spools folder. As long as the RIP is running, it will automatically be ripped and the resultant files moved to the designated output directory.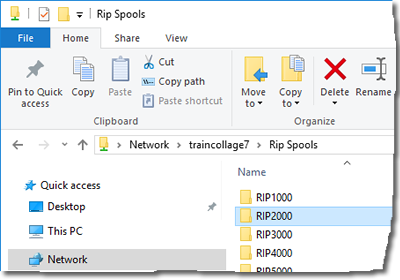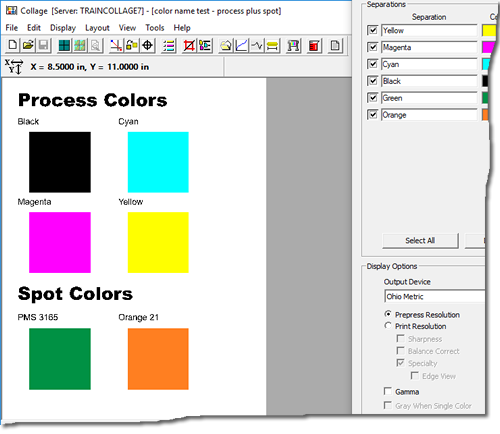 If you have any questions, please contact OHIO.