Preventive Maintenance

The Importance of Preventive Maintenance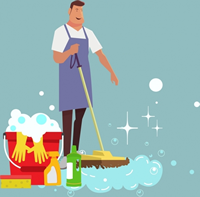 Preventive Maintenance is often overlooked but should be one of the most important items on your 'to-do' list. Failure to maintain your engraver can lead to increased down-time, a situation that you can avoid with regular Preventive Maintenance (PM).
Every machine ships with a Preventive Maintenance manual. The PM manual provides schedules in addition to the procedures.
Do you know where yours is? If not, get in touch with us and we will do our best to forward a PDF version to you. If you have a Spectrum or Prism, the PM manuals are available for download here
If you would prefer some expert help with your machine's PM, an OHIO technician can perform the service. Please contact our Service Department for more information and pricing.
What Not To Do
Fans this dirty don't do much to cool down the electronics. Heat can shorten the life of electronics. This is why we are told not to leave a mobile phone on the car dashboard for many hours.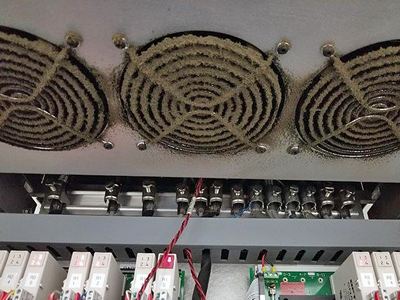 The vacuum on the engrave head pulls copper chips away, but not if the hose has holes.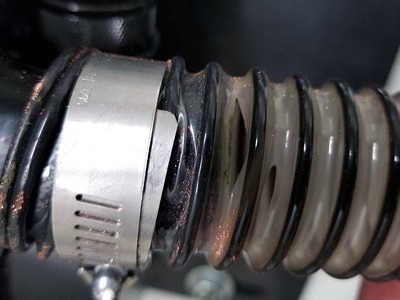 We don't recommend using duct tape on the vacuum hose. This part is easily replaced.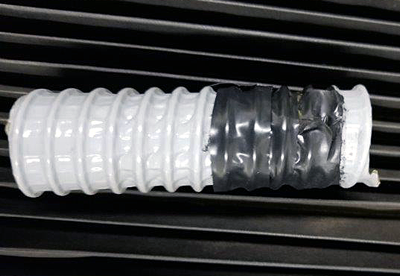 If the vacuum doesn't work properly, copper dust accumulates in places where it shouldn't be.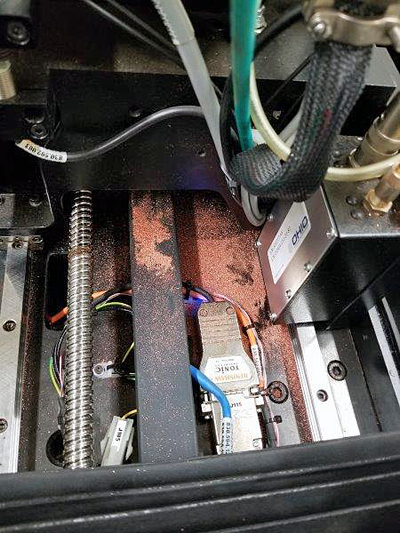 A dirty engrave head is less efficient, and is not coverd by warranty. When we open heads for repair, we can see the dust inside, which reflects the environment the engraver is operating in.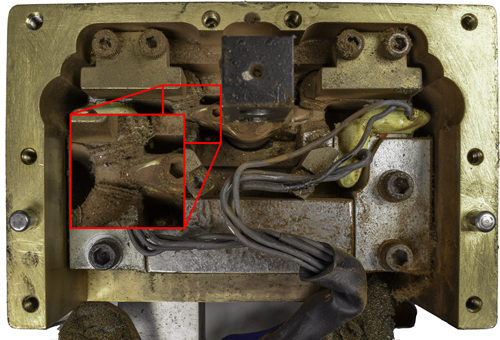 All new and recently repaired engrave heads come with filters that should be changed monthly. Without filters, dust can get in.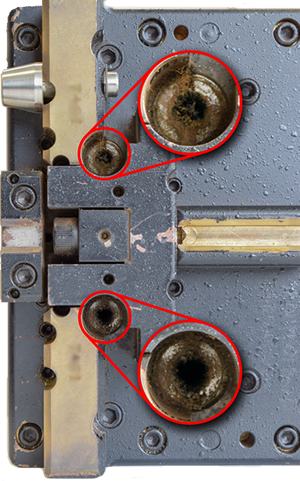 If you have any questions, please contact OHIO.